A-Ha meets Ozzy Osbourne?? Yeah well......sort of.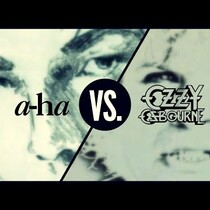 Posted January 7th, 2014 @ 1:38pm
Crawling through youtube can turn up things you never thought existed. Enter this strange marriage of A-Ha's "Take On Me" with Ozzy Osbourne's "Crazy Train". This shouldn't work on paper but we here at The Lake think it's not half bad. Take a listen for yourself.