It Came From The 80's - 1983: Scandal "Love's Got A Line On You"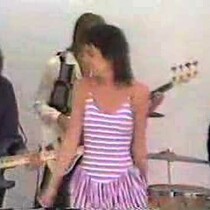 Posted June 14th, 2013 @ 9:50am
Now this might not have been one of Scandal's bigger hits but it's a demo video that helped them get their record deal with Columbia Records in 1983. The guitarist over on the left at :15 wound up becoming kinda famous. Who could it be?