It Came From The 80's - 1980: AC/DC "Back In Black"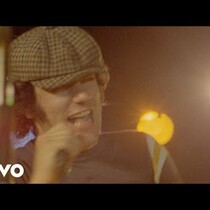 Posted January 22nd, 2014 @ 2:21pm
In 1980, AC/DC re-emerged with the best selling album of their career. No mean feat considering it was their first with a brand new singer, Brian Johnson. Typically when a band loses their lead singer, they break up. When AC/DC's previous lead singer, Bon Scott, died earlier that year, the band re-grouped quickly with a new singer and went on to become one of the biggest bands of the 1980's and beyond. To date, the album this song is named after, Back In Black, has sold over 50 million copies worldwide!