It Came From The 80's - 1982: John Mellencamp "Hurts So Good"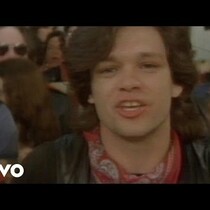 Posted December 17th, 2013 @ 2:05pm
This song proved to be John Mellencamp's first Top 10 hit. It went all the way to number 2 on the Billboard Hot 100. It was kept out of the top spot by Survivor's "Eye Of The Tiger". No worries though because the next single by John Cougar (as he was known then) called "Jack & Diane" would go to number one in the Fall of 1982.