It Came From The 80's - 1982: The Motels "Only The Lonely"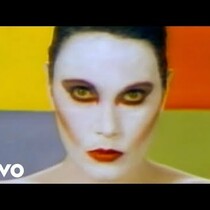 Posted February 17th, 2014 @ 5:15pm
In 1982, L.A. band The Motels scored the first of two top 10 hits with this song, from their All Four One album. The song was a staple on MTV all that year and has endured on radio ever since. Their follow up album the next year, Little Robbers, spawned their second and last Top 10 single with "Suddenly Last Summer".