It Came From The 80's - 1985: Simple Minds "Don't You (Forget About Me)"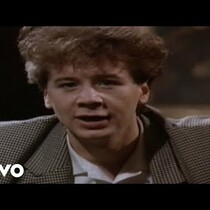 Posted February 12th, 2014 @ 5:17pm
This is one of those songs so closely associated with a movie that it might as well be a co-star. "Don't You (Forget About Me)" was the main theme in the 1985 movie The Breakfast Club, for those who don't already know. The song also became Simple Minds' breakthrough hit over here in the US, going all the way to #1 on the Billboard Hot 100. The movie and song have both endured to legendary status in pop culture even to this day. If for whatever reason you are not familiar with this song, click below and give it a listen. Then just try and get this song out of your head.