It Came From The 80's - 1985: Pat Benatar "We Belong"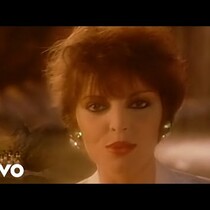 Posted February 24th, 2014 @ 5:21pm
In 1985, Pat Benatar went with a slightly softer sound with this single from her 5th album called "Tropico". That softer sound didn't stop this song from hitting the top 5 that year however. One more single called "The Ooh Ooh Song" came out from the album and that one also hit the Top 40. "We Belong" however is the song that was the biggest hit from the album and has endured on the radio and in her live sets to this day.