It Came From The 80's - 1986: Peter Gabriel "Sledgehammer"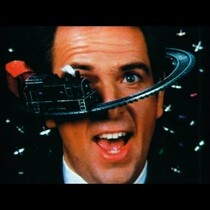 Posted November 22nd, 2013 @ 3:56pm
Peter Gabriel had the biggest hit of his career in 1986 with this song. It went all the way to #1 on the Billboard Hot 100. The video won numerous awards the following year at the Grammys and over in the UK. Quite an achievement for a former art rocker who used to be the front man in Genesis.