It Came From The 80's - 1986: Stacey Q "Two Of Hearts"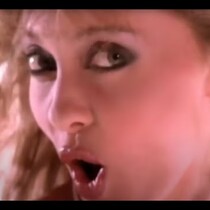 Posted February 4th, 2014 @ 2:09pm
California singer Stacey Q got her biggest hit, "Two Of Hearts" back in 1986. She also appeared on a popular TV show. Which one? She was on The Facts Of Life, appearing as a singer named Cinnamon. Stacey did have a follow-up single called "We Connect" that scraped the Top 40 later that year.