It Came From The 80's - 1987: Cutting Crew "(I Just) Died In Your Arms"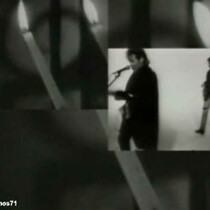 Posted January 13th, 2014 @ 1:49pm
The British band, Cutting Crew, had their biggest hit in 1987 with this song. It went all the way to #1 that year, which was no small achievement for a band's debut single. The band did manage one more hit single, "I've Been In Love Before" and a Grammy nomination for best new artist that year before slowly grinding to a halt a few years later.