It Came From The 80's - 1987: Crowded House "Don't Dream It's Over"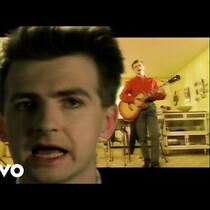 Posted January 30th, 2014 @ 10:39am
In 1987, Crowded House emerged with their enduring hit "Don't Dream It's Over" from their self-titled debut album. Singer Neil Finn had previously been in the New Zealand-based New Wave band Split Enz. Crowded House proved to be even more successful than that band, especially here in the US. Neil records solo these days but is still prolific as ever. For the record, US act Sixpence None The Richer recorded a version of this song back in 2002.