It Came From The 80's - 1987: The Beastie Boys "(You Gotta) Fight For Your Right To Party"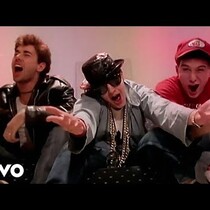 Posted February 27th, 2014 @ 4:07pm
In 1987, The Beastie Boys broke out into the mainstream with this song from their major label debut LP "License To Ill". This album would be heard at every house party across the US for the years ahead. Two more hits followed with "Brass Monkey" and "Paul Revere".