It Came From The 80's - 1987: Lisa Lisa & Cult Jam "Lost In Emotion"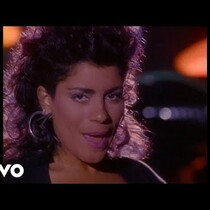 Posted April 7th, 2014 @ 5:17pm
Lisa Lisa & Cult Jam had their second hit of 1987 with this video. The first single, "Head To Toe" took over the dancefloors across America and this song was no different. Not only was it Lisa Lisa and the group's second hit single, but it was also their second Number 1 single that year. You could definitely say 1987 was a peak year for Lisa Lisa & Cult Jam.