It Came From The 80's - 1987: Lou Gramm "Midnight Blue"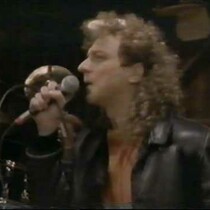 Posted March 27th, 2014 @ 9:06am
In 1987, Foreigner singer Lou Gramm finally struck out on his own with this catchy little number called "Midnight Blue". It came from his solo album released that same year called "Ready Or Not". Lou has since been in and out of Foreigner through the years and even struggled with some pretty serious health issues in the late 1990's. He's back touring again as "The voice of Foreigner" so keep your eyes out as we're sure he works the song below into his sets as well.