It Came From The 80's - 1989: Guns N' Roses "Paradise City"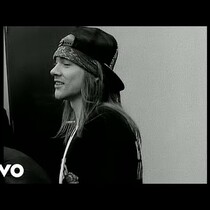 Posted February 25th, 2014 @ 3:19pm
Although it originally came out in 1987 on the band's debut LP "Appetite For Destruction", this song didn't become a hit till the beginning of 1989. "Paradise City" was the third single from Guns N' Roses' first album to become a hit after "Welcome To The Jungle" and "Sweet Child O' Mine". This song, along with the other two mentioned here, remain radio staples to this day across the world and right here on 106.5 The Lake!