Billy Joel Announces 2019 Stadium Tour Dates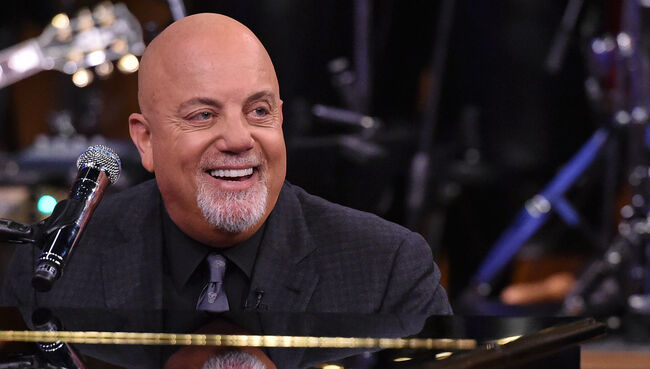 Billy Joel is clarifying his touring plans for 2019, including several large venues where he's never before performed.
Madison Square Garden's franchise will play Chase Field in Phoenix, AZ, on March 9 before heading to Miller Stadium in Milwaukee, WI. His first show of the summer will come July 26 in Baltimore, ending a 20-year ban on concerts at Camden Yards, the home of MLB's Orioles.
In August, Joel will play his first ever concert at Coors Field in Denver, CO. Then in October, he'll drop by Globe Life Park in Arlington, TX, for the first time in his career.
Joel has toured only sparingly in recent years. The Rock and Roll Hall of Famer has done most of his gig's at Madison Square Garden in New York, where he is the legendary arena's longest-running entertainment franchise, having performed there more than 100 times — more than any other artist — since last summer, including more than 60 shows since 2014.
Joel is expected to announce more dates in the coming weeks.
Billy Joel 2019 Tour Dates
3/9 - Chase Field, Phoenix, AZ
3/21 - Madison Square Garden, New York, NY
4/12 - Madison Square Garden, New York, NY
4/26 - Miller Park, Milwaukee, WI
5/9 - Madison Square Garden, New York, NY
5/24 - Citizens Bank Park, Philadelphia, PA
6/2 - Madison Square Garden, New York, NY
6/22 - Wembley Stadium, London, UK
7/11 - Madison Square Garden, New York, NY
7/26 - Oriole Park at Camden Yards, Baltimore, MD
8/8 - Coors Field, Denver, CO
9/14 - Fenway Park, Boston, MA
10/12 - Globe Life Park, Arlington, TX
Photo: Getty Images