Jon Bon Jovi Offering Free Meals to Federal Workers During Shutdown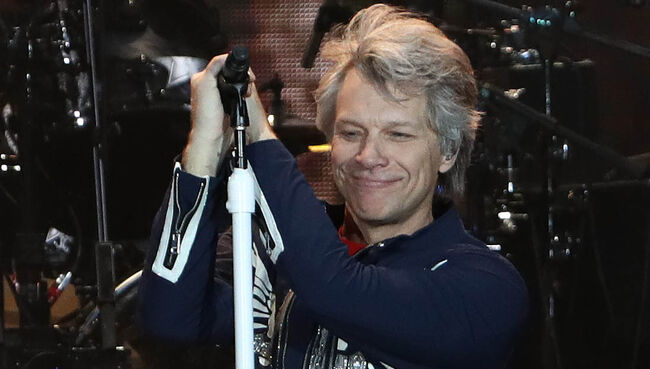 Jon Bon Jovi is the latest celebrity offering aid to federal workers facing hard times due to the government shutdown.
The Rock and Roll Hall of Famer announced over the weekend that federal workers are welcome to a free meal at his New Jersey restaurant JBJ Soul Kitchen, which is an extension of his Jon Bon Jovi Soul Foundation to fight poverty.
"In line with our mission, Federal workers are encouraged to join us for a delicious meal and to learn about additional support and resources available in our community," the restaurant said in a statement.
The mission is in cooperation with the NJ Governor Phil Murphy's own foundation.
The furloughed federal workers are invited to drop by the restaurant on Wednesday, Jan. 23, between noon and 2 p.m. for lunch.
Another big-time rock act, Kiss, recently announced it would give free meals to TSA workers at the band's Rock & Brews restaurant chain. The offer is good until the government reopens, said co-founding members Paul Stanley and Gene Simmons.
The current partial shutdown of the federal government is the longest in history as Congress and President Trump are at an impasse over funding for Trump's proposed wall on the U.S.-Mexico border.
During the shutdown, federal workers are not being paid. Many of the hundreds of thousands of affected workers are reportedly turning to food banks to feed themselves and their families.
Photo: Getty Images