Kate Middleton On Motherhood: 'It's So Hard'
Kate Middleton may be the future Queen of England, but she still faces the same struggles many other mothers face in their day-to-day lives. The Duchess of Cambridge got so real about motherhood on Tuesday (Jan. 22) while visiting the Family Action charity. Kate helped launched FamilyLine, a new national helpline that aims to connect anyone struggling with family life, including parents, to trained volunteers with the ability to help. During her appearance, the mom-of-three opened up some of her own parenthood struggles over the years.
"It's so hard. You get a lot of support with the baby, as a mother, particularly in the early days, but after the age of one it falls away," Kate said. "After that there isn't a huge amount - lots of books to read. Everybody experiences the same struggles."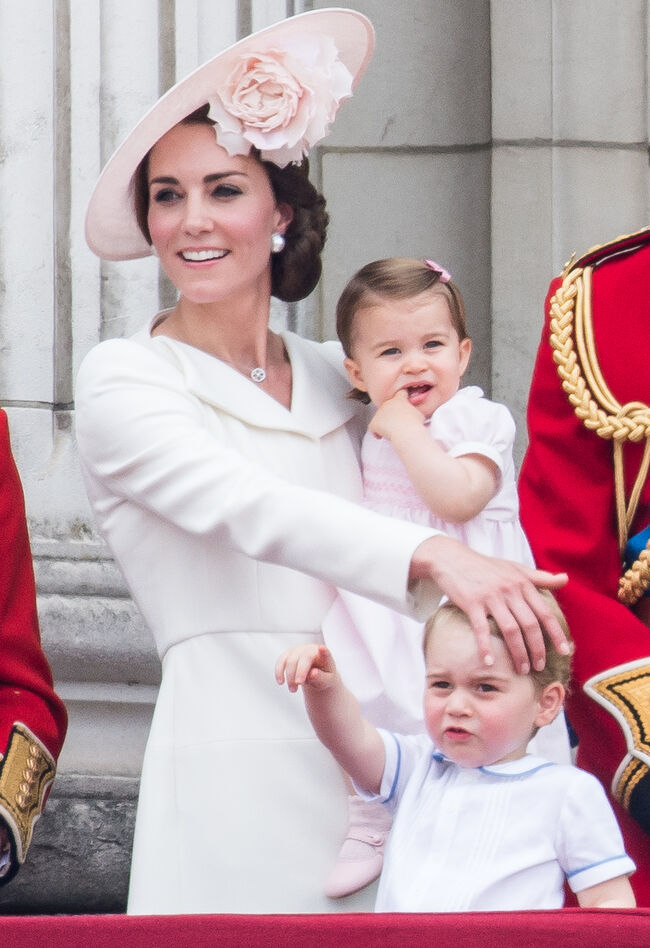 Kate has spoken about the challenges of motherhood in the past, saying that although "becoming a mother has been such a rewarding and wonderful experience" she also experienced "lack of confidence and feelings of ignorance." While Kate is open about having
"support at home that most mothers do not," she says motherhood can still feel like a "huge challenge" to her at times.
Sagari Sarkar, a volunteer for FamilyLine and also a mother-of-three, spoke highly of the Duchess after her visit. "I think It makes her human. It makes her in touch. She is a parent, a very active parent, and I think that's what people like about her," she said. "The reason why she's a great supporter of our service is that she does recognize that families have the same pressures and struggles and she's no exception. She may have slightly different circumstances to the rest of us but, you know, being a parent is being a parent. We all have the same struggles and challenges."
Prince George, Princess Charlotte, and Prince Louis sure are lucky they have Kate as their mama!
Photo: Getty